Mike Popovich Named President of Gradall Industries, Inc.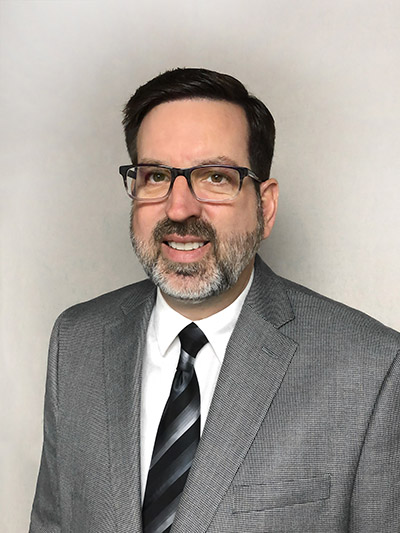 Mike Popovich has been promoted to President of Gradall Industries, Inc., manufacturer of Gradall excavator products and Vacall vacuum/jetting machines.

Popovich started his career as a Gas Turbine Specialist with the U.S. Navy, and in 1996, he accepted a position as Service Technician with Gradall. Since then, he has held a variety of management roles at Gradall in Training and Development, Product Support and Development, Engineering, and Sales and Marketing.

Early this year, he assumed additional responsibilities with both the Gradall and Vacall product lines in Sales and Marketing as well as managing the Engineering Team when Gradall's parent company, the Alamo Group, reorganized its Industrial Division. Mike Haberman, Gradall's president at the time, was named Vice President of Alamo Group's Excavation/Vacuum Truck Group.

Popovich holds an Associate Degree in Electrical Engineering and is nearing completion of his Bachelor's Degree in Business from Walsh University. He and his wife, Connie, live in New Philadelphia.

Gradall and Vacall machines are designed, manufactured, tested and supported at the Gradall Industries headquarters in New Philadelphia, Ohio, and sold through distributors worldwide. In fact, Gradall is the only excavator manufactured only in the U.S., distinguished by its telescoping, full-tilting booms and pioneering technologies involving wheeled undercarriages.

In addition to excavators, Gradall products include steel and aluminum mill maintenance machines, mine scalers, railway maintenance machines and other products. Vacall machines are known for their superior water jetting and vacuum forces, used for sewer cleaning, hydro excavation, industrial sweeping and other functions. Gradall also manufactures a firefighting apparatus, used to break through walls and roofs to extinguish blazes inside buildings with exceptional efficiency and safety.

Contact Gradall Industries, Inc., at 330-339-2211 or by mail at 406 Mill Ave. SW, New Philadelphia, OH 44663. Visit Gradall's corporate web site at www.gradallindustries.com




Alamo Group, Inc.: For over 40 years, Alamo Group has been a world leader in the design, manufacture, distribution, and service of high-quality equipment for right-of-way maintenance and agriculture. Alamo products include tractor and truck mounted mowing and other vegetation maintenance equipment, excavators, street sweepers, vacuum trucks, snow removal equipment, pothole patchers, agricultural attachments, and related aftermarket parts and services. Alamo currently produces and assembles products in 16 principal facilities worldwide, sold through Alamo Group's marketing organizations and Alamo's extensive independent worldwide dealer networks under various trademarks and trade names. These include Alamo Industrial, Tiger, Schwarze, Gradall, Vacall, Nite-Hawk, Henke Manufacturing, Schulte, Rhino, M & W, SMC, Herschel, Valu-Bilt, Bomford, Spearhead, McConnel, Twose, SMA, Forges Gorce, Faucheux, Rousseau, Rivard, and others. Alamo Group went public in 1993 and since 1995 has been listed on the New York Stock Exchange as ALG. Visit our website at
www.alamo-group.com

RETURN TO NEWS INDEX
BUILT TO WORK.
BUILT TO LAST.
Manufactured in America with the highest quality standards, Gradall Metal Mill maintenance machines are built for hard work and a long machine life. Backed by the Gradall name, a well-known and respected brand worldwide in the construction industry.