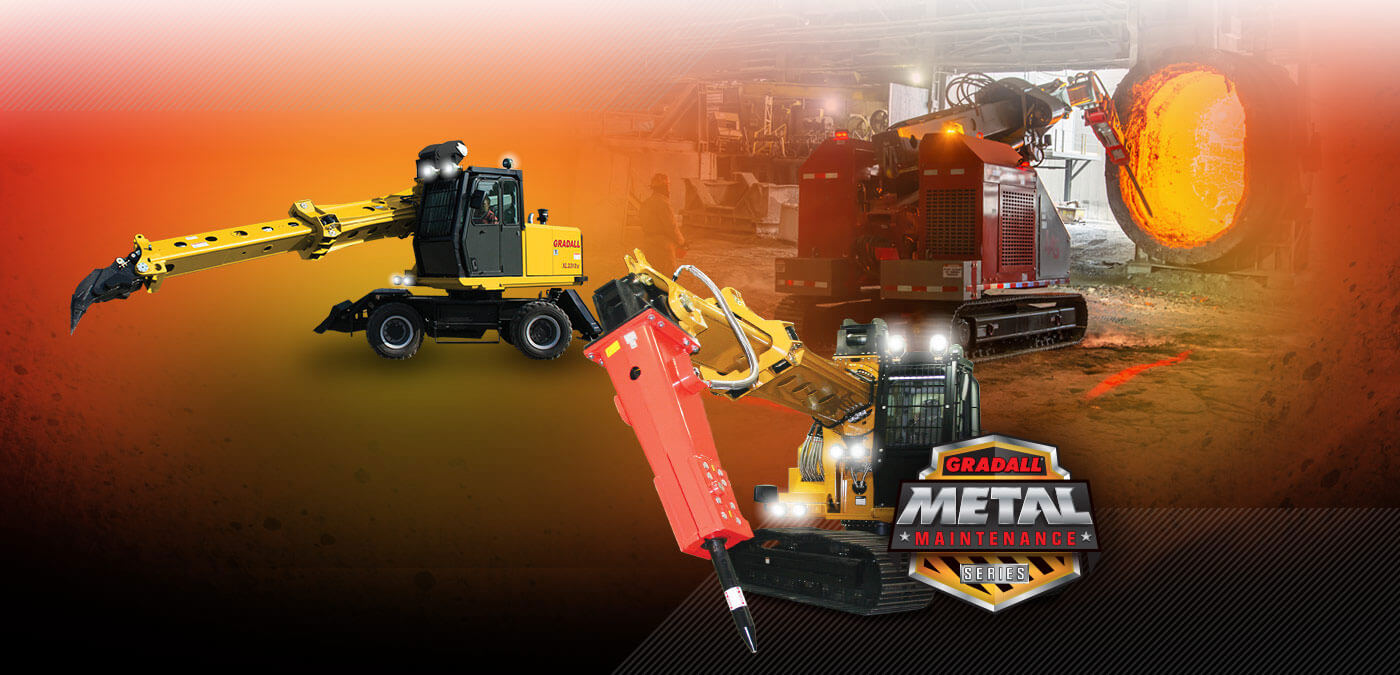 Heavy-Hitting Versatility
Gradall and LAG steel mill maintenance machines are built and tested for tough, yet efficient work in steel mills.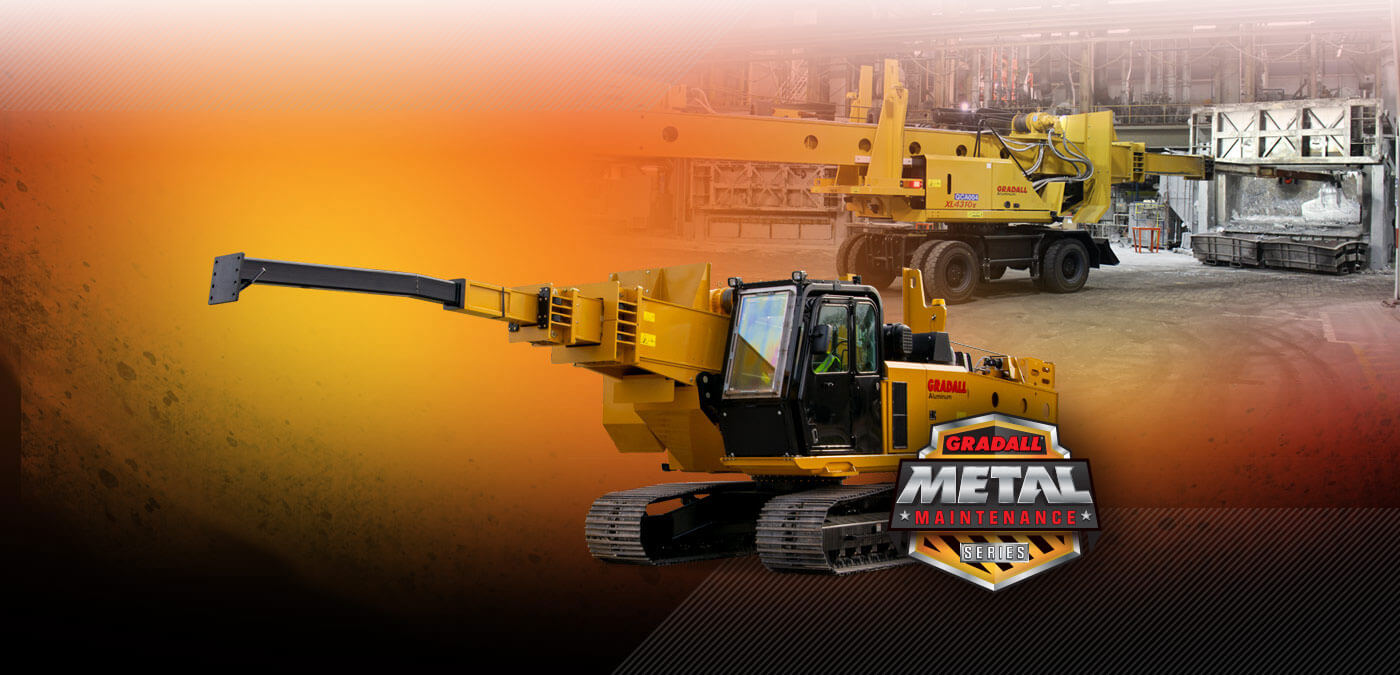 Not All Aluminum Mill Maintenance Machines Are Created Equal
From the telescoping boom to high mobile rough terrain wheeled or crawler undercarriages, only Gradall aluminum mill maintenance machines deliver unique capabilities to skim dross and maintain furnace walls and bottoms.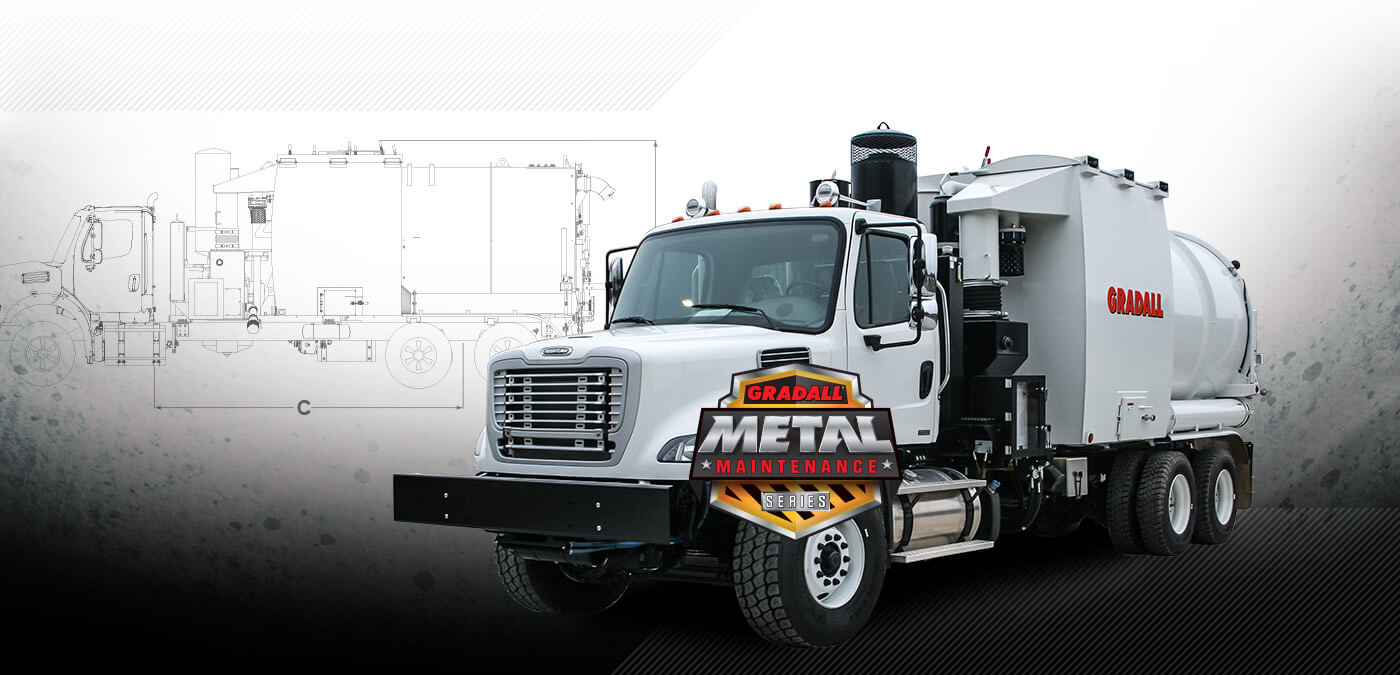 Cleanup and Recovery Industrial Vacuum Machines
The Vacall AllVac, built by Gradall, delivers superior vacuum power and filtration for removal of dust, powders, solids, liquids, and thick slurries.
Metal Mill Machines Built to Handle Tough Jobs
On crawler or rubber tire undercarriages, Gradall metal mill maintenance machines are designed for full versatility, efficiently performing metal mill maintenance work in hot, challenging conditions. Tough enough to handle the vigorous pounding and vibrations typically experienced in steel and aluminum mills, these Gradall machines set the global standard for durability and productivity. When it's time to clean up, the Gradall AllVac industrial vacuum loader delivers superior vacuum and filtration for removal of dust, powders, solids, liquids, and thick slurries.



STEEL MILL APPLICATION STORIES
---
Read from a selection of steel mill maintenance job stories.
BUILT TO WORK.
BUILT TO LAST.
Manufactured in America with the highest quality standards, Gradall Metal Mill maintenance machines are built for hard work and a long machine life. Backed by the Gradall name, a well-known and respected brand worldwide in the construction industry.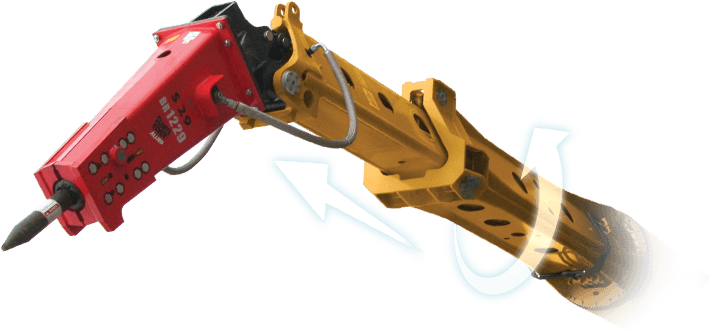 Watch our manufacturing and history video to get an insider's view of Gradall's state-of-the-art manufacturing plant and the people behind the machine that revolutionized the construction industry in the 1940s, today, and into the future.

You can also browse our video library of Gradall Metal Mill Maintenance Machines in a variety of applications.
BROWSE VIDEOS